Covering all relevant ESG events
The complete taxonomy covers the full range of ESG relevant activities. Monitor R&D advances, saving efforts, mitigations, goals, investments, partnerships, regulatory implications, transparency & compliance and reputation.
Track important ESG indicators and compare your company to your competitors environmental social and governance aspirations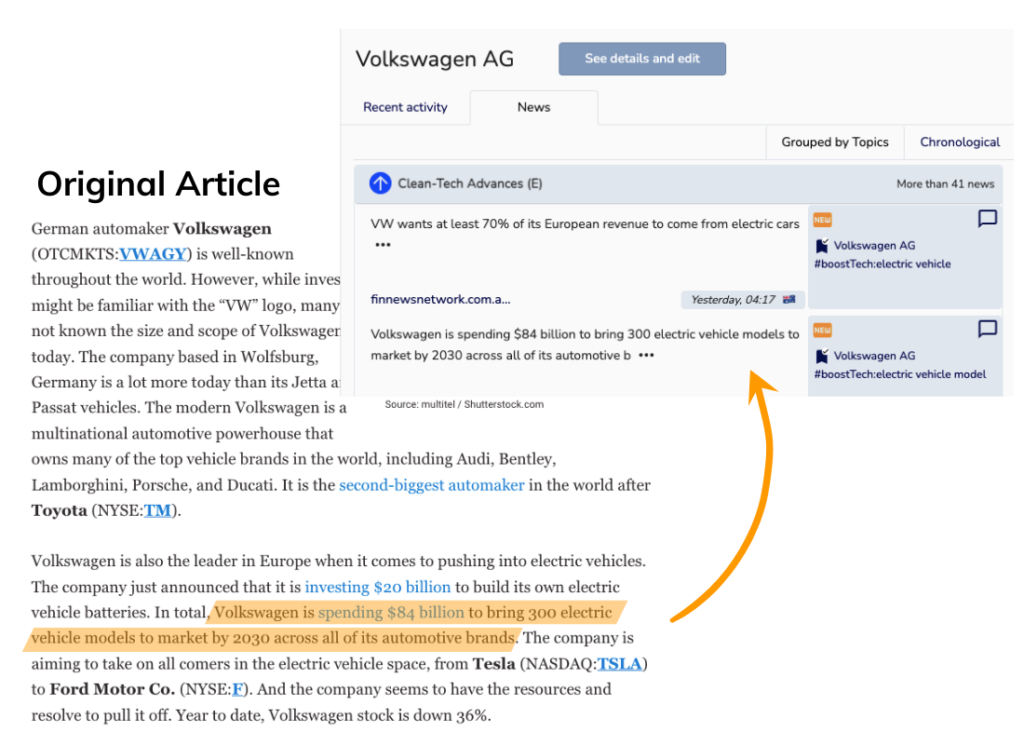 The ESG tracking solution
Based on our news monitor, we cover all relevant ESG topics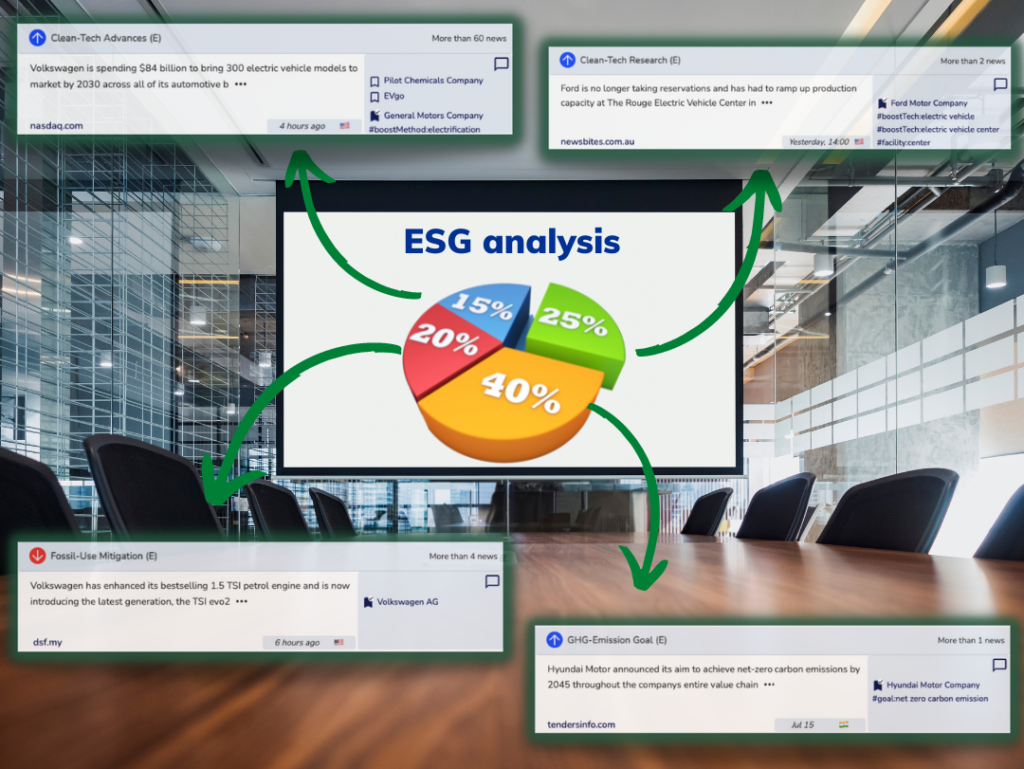 Advanced insights for your ESG accountability
Less tedious collection of data - more time for applying your core expertise. Work with concentrated gems of information - data-science ready.
Discover the use cases of our clients
We cover a wide spectrum of discovery use-cases.
Investment and Supplier Screening
Official ESG reports lag behind and do not tell everything. Profit from the continuous analysis and converage in international news.
Detect problems as early as possible and avoid bad surprises.

Uncover hidden relations.

Be ahead of your competitor with an innovative 360° view on all ESG relevant data

Consultancy
Prepare analysis, presentations and studies. More efficient and objective than ever through AI. You can monitor e.g.
Track industry developments

Monitor STEEPLE – social, technological, economical, ecological, polictical, legal or ethical

Prepare popular analysis approaches like SWOT, PEST etc.
Strategy
Understand current trends to enable an informed basis to plan and continuously adjust your strategy.
Detect disruptive events early

Be aware of external factors to your strategy like regulations

Understand and prepare for long-time trends and detect the most innovative in your area.
Support 
Lindwurmstr. 217, 80337 Munich, Germany
Phone: +49 89 998 299 150
Email: info@glanos.com