Covering all relevant company events
Get relevant data and make your team members experts in detecting and solving problems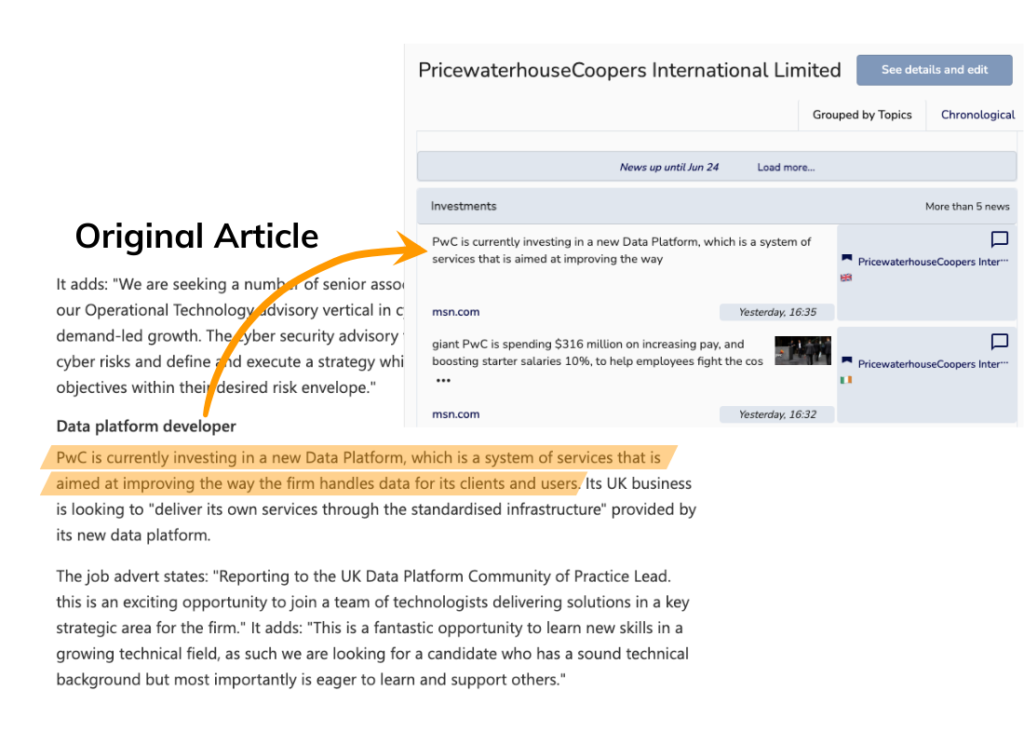 How it works
Separating signal from noise from millions of news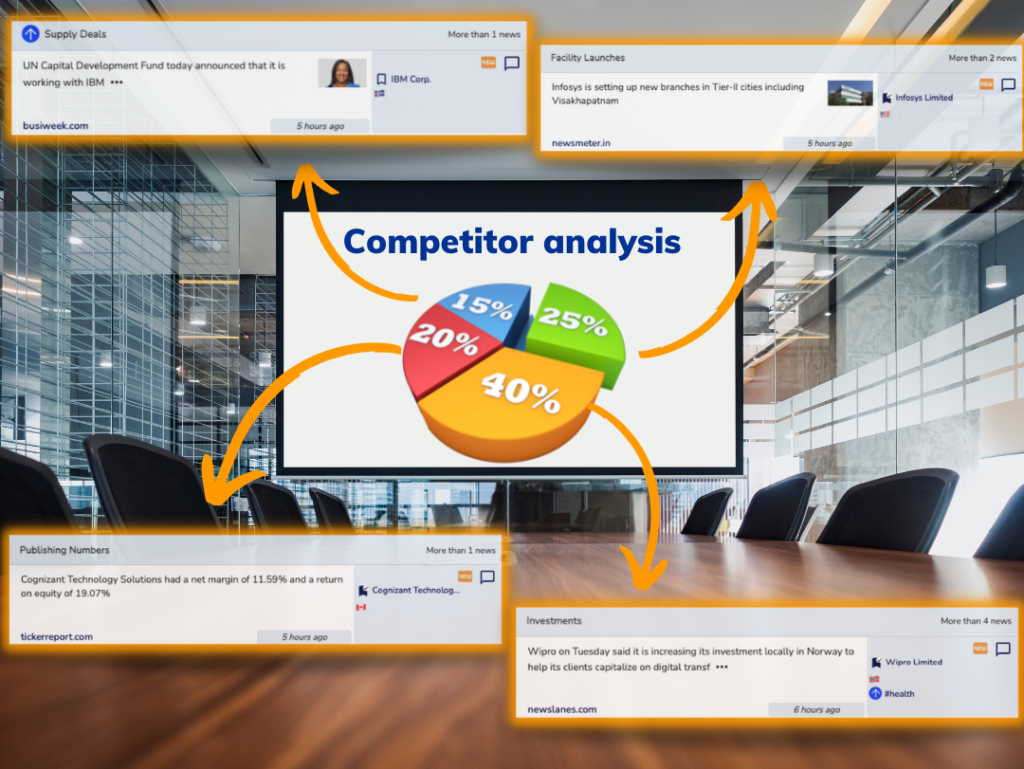 Advanced insights for data analytic professionals
Less tedious collection of data - more time for applying your core expertise. Work with concentrated gems of information - data-science ready.
Discover the use cases of our clients
We cover a wide spectrum of monitoring and discovery use cases.
Consultancy
Prepare analysis, presentations and studies. More efficient and objective than ever through AI. news-monitor.ai helps you to
Track industry developments

Monitor STEEPLE – social, technological, economical, ecological, polictical, legal or ethical

Prepare popular analysis approaches like SWOT, PEST etc.
Lead generation, marketing, sales
Detect your next leads by discovering activities in your field - stay up-to-date with all events your partners are involved in.
Detect the most innovative start-up in your area

Keep track on your contact persons and management changes

Be prepared for your next meeting by knowing recent events
Strategy
Understand current trends to enable an informed basis to plan and continuously adjust your strategy.
Detect disruptive events early

Be aware of external factors to your strategy such as regulations

Understand and prepare for long-time trends
Competitor analysis
With news-monitor.ai you can
Track investments and fundings

Follow on product development

Analyze strategic objectives, partnerships and announcements

Stay up to date with competitors' major events like M&A, deals and partnerships
Monitor the health, reliability and accessibility of your suppliers
The new-monitor alerts you on major events like M&A, health status changes or problems in real time.
Supplier Health

Supplier Products

Impediments like factory, staffing or monetary problems
Complete your KYC-obligations
Supports your initial, continuous and periodical research.
Get a complete overview in minimal time to fulfill your obligations

News research within minutes instead of days. Get alerts when problems arise or major changes happen.

Monitor all relevant signals like company health, products, staffing, developments and supplier relations.
Let's get in contact
We offer custom news monitoring for your specific needs and use cases
Contact Sales
Support 
Lindwurmstr. 217, 80337 Munich, Germany
Phone: +49 89 998 299 150
Email: info@glanos.com