Comprehensive databases on universities, researchers, B2B products, skills and service offer keywords.

The data is primarily obtained from company web pages and processed by smart algorithms to achieve an optimal trade-off between high relevance and completeness.

The database is updated constantly, always reflecting latest events.
Contact us
Why crawling is not enough
Simply scraping online sources and directories is not enough: You end up with outdated data, duplicates and errors.
Glanos data comes with corrected postal addresses, additional phone numbers, web pages URLs, e-mails and firmographic data.
Contact us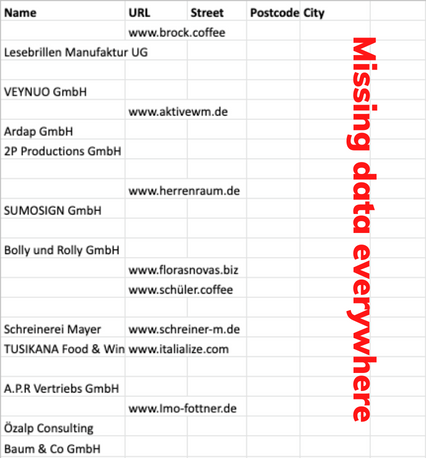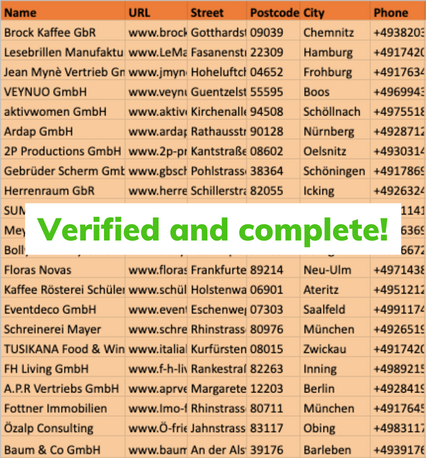 Multi-sourcing data
Glanos business data records are always backed up by more than just one source providing a high level of accuracy.
Our database of company information has grown over many years and provides uniquely rich data for your individual use cases.
Contact us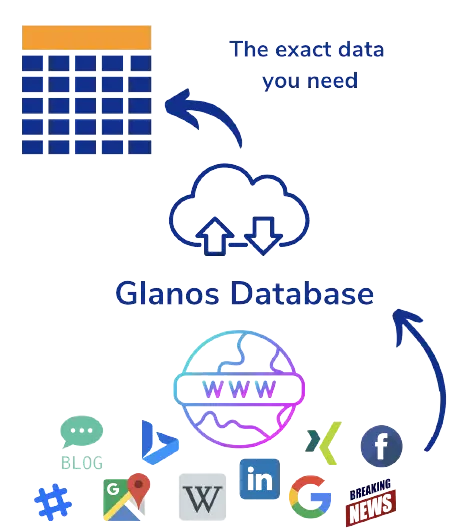 AI-powered business data - useful for many applications
Glanos business data enables a variety of use cases. With our AI-enriched data, we help you in your specific area.
Contact us
Is customization possible?
Yes! Unique selection criteria based on analyzing the digital footprint of leads: news articles, job offers, company web pages – these can be adapted and enriched on a custom basis for your specific industry needs.
What sources are analyzed?
Glanos business data goes beyond traditional sources and taps into new and unchartered territories: unstructured data pools such as company web pages, job offers, news articles, social media data along company registration sites (official registers).
What additional functions to Excel do you offer?
It can be exported as Excel – on fire. Automatically updated every day/week/month, Glanos business data is more than a static and soon-to-be stale lead list. Our business data is also available as API and can be directly hooked into your CRM.
What companies are covered?
Data on private and smaller caps/SMEs is usually hard to get  –  Glanos collects signals from millions of company web pages that never appear in standard business data sets such as company registers (Handelsregister or Companies house). If it is possible to find, we will find it.
Is API/CRM integration possible?
Yes! Glanos business data can be integrated into different CRMs and can be offered via API.
Can you provide new leads on a consistent basis?
Yes! Glanos business data can be used as a new business feed: fresh leads coming in on a regular basis, e.g. each week.
Support 
Lindwurmstr. 217, 80337 Munich, Germany
Phone: +49 89 998 299 150
Email: info@glanos.com